Preliminary Conferences
The words Preliminary Conference are usually shortened and referred to as PC's.
What is a PC?
A PC is an informal, short (usually 1 hour) meeting of the parties, convened by the judicial registrar or a member of the court. It is an early opportunity to settle a small dispute.
What cases go to a PC?
The Court lists all appeals involving land valuations of $5 million or less for a PC. Parties may request a PC in other disputes, such as small mining compensation and land access cases.
What happens at a PC?
The parties, and their advisers, must attend in person, unless the convenor agrees to them attending by phone, internet or AV facilities.
The convenor assists the parties to identify and discuss the issues in dispute and to explore options to settle the case.
A PC is a discussion, not a hearing, so nobody gives evidence. A party can bring documents, maps and photos to help them to explain their view of the case. If given a few days' notice, the Court can provide access during the PC to public databases of relevant information, such as displaying the Queensland Globe an interactive mapping tool on the courts touchscreen display.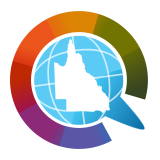 click here to go to the Queensland Globe website.
Do the parties have to settle?
No party is required to settle their case. Any party may ask for time after the PC to consider a settlement offer. The convenor can extend the PC or adjourn it to another date for further discussions.
If the parties reach agreement at the PC, the convenor will assist them to record and sign an agreement at or shortly after the PC.
What happens if the parties do not settle?
If the parties do not reach agreement at the PC, the Court will list the case for review. At the review, the Court will make directions about the steps the parties must take to prepare the case for hearing.
The PC is not the only chance for parties to agree. They can continue negotiating privately even after the hearing has started. They can also ask the Court to direct some other ADR process.
Is the PC confidential?
The PC is private and confidential. If the parties settle their dispute they may decide to keep some or all of the details of their agreement confidential.
The PC is 'without prejudice'. This means that, if the case does not settle, a party cannot rely on anything said at the PC as evidence at the hearing.
How do I get answers to other questions about PC's?
Contact the Land Court to discuss your options. Attend an interview at the Land Court Registry in person, by phone or via video conference.