Why and How
The Land Court is committed to resolving disputes fairly, cost-effectively and efficiently. Before hearing and deciding a case, the Land Court encourages the parties to try to reach agreement using an Alternative Dispute Resolution (ADR) process. An ADR process is "alternative" because it is an alternative to a court hearing and decision.
For the parties, there are a number of benefits of ADR.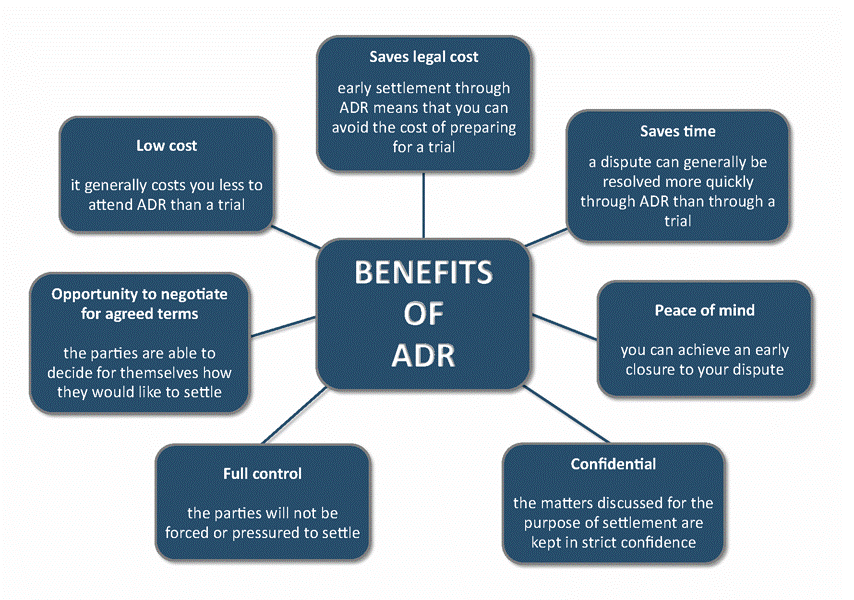 The Land Court encourages parties in all cases to try to reach agreement. The Land Court also encourages parties to consider using ADR before starting a case in the Land Court.
The ADR processes available through the Land Court are:
The Land Court has an ADR panel to help parties find a suitably qualified convenor for an ADR process.
To find out more about who is on the panel and how to contact them, click here.
How do I get procedural assistance ?
Contact the Land Court to discuss your options. Attend an interview at the Land Court Registry in person, by phone or via video conference.