Alternative dispute resolution (ADR)
The Land Court is committed to resolving disputes fairly, cost-effectively and efficiently. ADR makes an important contribution to the court achieving that goal.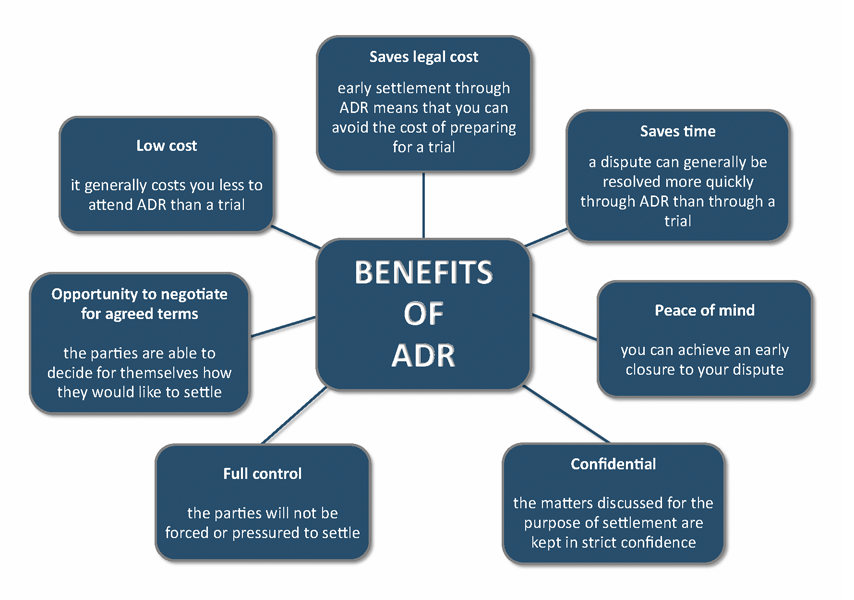 ADR in the Land Court
In all cases, the court encourages parties to reach agreement without the need for a hearing. It offers ADR processes to assist the parties to do so:
Some of those processes may be convened by the judicial registrar or a member of the court. However, the convenor might be drawn from its ADR panel of specialist convenors.
The court's ADR panel of specialist convenors
The court established the ADR panel to help parties find a suitably qualified convenor.
To be accepted for the panel, a convenor must be accredited under national mediator accreditation standards. Importantly, they must also possess qualifications or experience that is relevant to the types of cases filed in the court.
Their additional qualifications and experience mean the convenors will have a better understanding of:
the circumstances of the parties and the issues likely to arise in their disputes
the options to resolve the disputes
the court's processes, if the case must be heard by the court.
ADR consent orders
At any stage after a case commences in the court, the parties can request a referral to ADR.
Pre-filing ADR
The court strongly encourages parties to use the court's ADR panel before starting a case in the court. The parties can engage a convenor on the ADR panel at any time by agreement. They might agree on a particular convenor, or they might agree on a process to choose a convenor from the ADR panel . Examples of a process to choose a convenor include:
One party nominates one or more convenors and the other party chooses (ADR Form 1 ).
They agree that a third person, such as the registrar of the court, will choose the convenor (ADR Form 1 ).
One of the options for pre-filing ADR is case appraisal.