From the ashes: the Supreme Court fire of 1968
The Supreme Court Library has opened its latest legal heritage display, From the ashes: the Supreme Court Fire of 1968.
On 1 September 1968, the historic Queensland Supreme Court building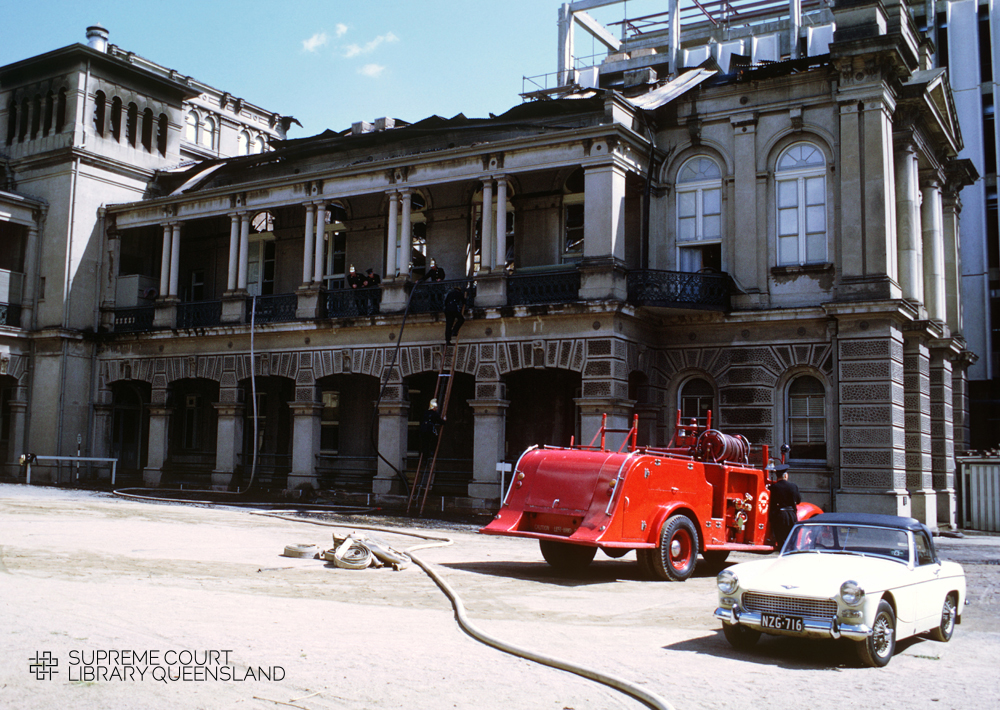 was set alight by arsonist David Brooks, leaving much of the building in ruins, and seriously damaging library books and portraits hanging in the Judges' Hall.
The Library's legal heritage collection contains many items from this period, and they are now on display in the library to mark the 50th anniversary of the Supreme Court fire.
From the ashes: a brief history
In the early hours of a cold Brisbane morning in 1968, David Bertram Brooks—a man 'sour on the world'—entered the unlocked front door of Queensland's historic Supreme Court.
Resentful of the police and the justice system for his frequent arrests, Brooks made his way to the judges' chambers and set the building alight. On his way out, he drove a knife into an associate's desk and scribbled the note 'judge not lest you be judged sinner'.
Photograph courtesy of and copyright the Hon Kenneth Mackenzie.
Donated to the Supreme Court Library heritage collection by His Excellency the Hon Paul de Jersey AC.